Greatest Need Children's Fund
Children's, caring for children and their families is what we do best.
From the tiniest babies treated in our Neonatal Intensive Care Units (NICUs) to children and young adults undergoing cancer treatment in our Center for Cancer & Blood Disorders, every patient who comes through our doors receives the specialized care they need and deserve.
That's why the Greatest Need Children's Fund is so important.
Last year, more than 108,000 patients from across the region and around the world came to Connecticut Children's for world-class care. More than 2,000 are premature or high-risk newborns cared for in our Level 4 Neonatal Intensive Care Unit in Hartford.
A Giraffe for Garrison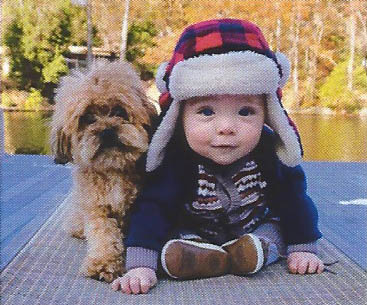 Garrison was one of those babies. Born at 27 weeks, he weighed just 2 pounds, 5 ounces, and spent 70 days in a Giraffe Omnibed, a highly specialized piece of equipment that enables clinicians to provide extensive care to a baby without moving the child—an important consideration when a baby's organs are so fragile. As human touch and physical movement can be harmful for these tiny, critically ill babies, a Giraffe Omnibed provides the perfect fit: It functions as a transport vehicle, an incubator and a procedure table. These beds can be opened, closed, raised and lowered without disturbing the baby.
Achieving the Greatest Good—Today & Tomorrow
Enhanced Technology
The Greatest Need Children's Fund provides necessary resources that enable Connecticut Children's to purchase specialty equipment—like Giraffe Omnibeds—as well as invest in new services and technologies, such as the EASE (Electronic Access to Surgical Events) Application. Connecticut Children's is the first medical center in the state to utilize the app, which allows staff to update family members directly from the operating room. Nurses and physicians can send both text and video messages about the status of a child and the progress of the procedure. Your gift to the Greatest Need Children's Fund puts technological advances like this in the hands of our patient families.
Patient Family Support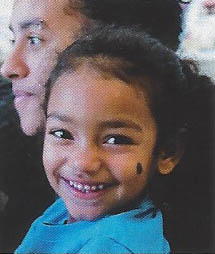 Needs come in all shapes and sizes. For some families, the need can translate into transportation to and from medical appointments or even a rent payment. Gifts to the Greatest Need Children's Fund can provide everything from diapers for premature babies to parking passes, meal vouchers and overnight accommodations for parents of hospitalized children.
Recruitment and Research
Similarly, your gift to the Greatest Need Children's Fund can help us attract and retain world-renowned physicians in specialties such as Hematology- Oncology, Cardiovascular Surgery, Rare Bone Disorders, Gastroenterology and more. At Connecticut Children's, all of our physicians are committed to their role in treating patients, but many are also engaged in groundbreaking research that brings cures from the bench to the bedside.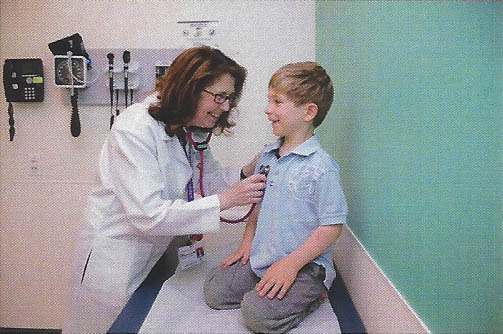 give-connecticutchildrens.org